Mika's Barbecue Chicken Alfredo Pizza
Mika G.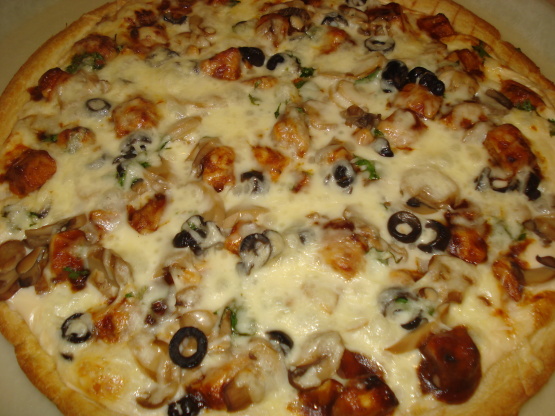 I came up with this pizza because I made a Buffalo style pizza that was too spicy for the kiddos. They loved the combo of Alfredo and Barbecue sauce!
In a small bowl mix chicken cubes with barbecue sauce and set aside.
Spread Alfredo sauce on prepared pizza crust and top with 1/2 the mozzarella cheese. Top with chicken cubes, onions, mushrooms, black olives and cilantro. Finish with the rest of the cheese.
Bake at 425 for about 15 minutes or until crust is brown.