BarbryT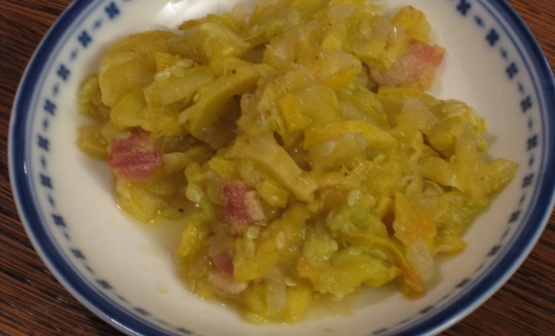 This is the way I was taught to cook yellow summer squash from my mother. It is great served over rice with fried chicken or fried pork chops. Down home southern meal. The recipe can be adjusted to serve as many people as needed.
Wash squash and slice squash. Put into a medium saucepan with salt. Cover with water. Cook until squash are tender.Drain squash.
Meanwhile, cook bacon until almost crisp. Add onions and cook until onions are translucent.
Add squash to onion mixture. Sprinkle with pepper. Mash squash in skillet, heat through.