Mighty Red's Seafood Sauce

An easy seafood sauce from Elizabeth Powell that my family loves.
Make and share this Mighty Red's Seafood Sauce recipe from Food.com.
Directions
Combine all ingredients. Chill before serving.
Makes about 2 cups, or 32 one-tablespoon servings.
Reviews
Most Helpful
Great recipe for a shrimp cocktail. It is very similar to my recipe except for the mustard that adds a little zing to it. I made this tasty sauce for Photo Tag.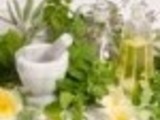 This is a great one for shrimp lovers. I have made it for over 10 years. It came with an old Master Cook Deluxe program.