Mighty Red's Seafood Sauce

An easy seafood sauce from Elizabeth Powell that my family loves.
Directions
Combine all ingredients. Chill before serving.
Makes about 2 cups, or 32 one-tablespoon servings.
Most Helpful
Great recipe for a shrimp cocktail. It is very similar to my recipe except for the mustard that adds a little zing to it. I made this tasty sauce for Photo Tag.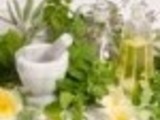 This is a great one for shrimp lovers. I have made it for over 10 years. It came with an old Master Cook Deluxe program.