Parsley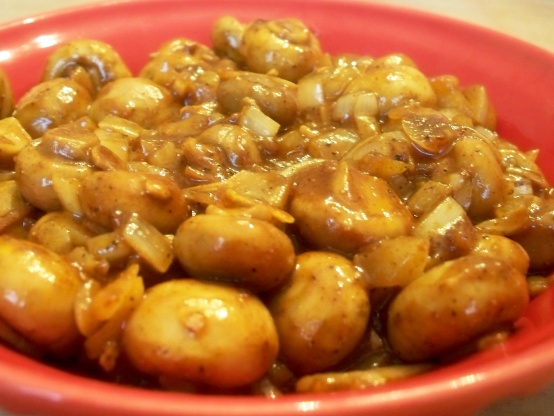 This is a favorite of our from a local restaurant.

Top Review by ldsb67
These were amazing! I made this for a large Christmas dinner. I should have tripled the recipe because they went so fast. I was concerned since I had to leave out the paprika due to someone with severe allergy. I substituted fresh mushrooms and used onion soup mix. I made again later for myself and added the paprika. Both dishes were absolutely fabulous! Thank you for sharing! It will be my Christmas dish from now on.
Fry the onion in the oil until golden.
Add the mushrooms and continue sauteing for an additional 5 minutes.
Add the soup mix, the black pepper and the paprika.
Add enough water to make a sauce.
Cook over medium heat, stirring constantly, until the sauce has reached the desired thickness.