An_Net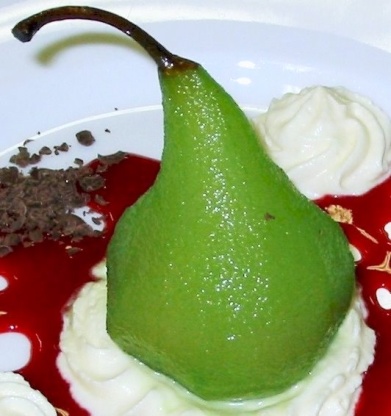 The green colour looks fabulous and the taste is heavenly. Serve with a raspberry coulis. Keep enough rind of the orange and lemon for garnish.
Bring Midori, sugar, spices, rinds and water to the boil. Simmer for 5 minutes.
Peel the pears and remove the base end but leave the stem intact.
Place pears in hot liquid and simmer for approximately 15mins or until cooked. Cooking time depends on how ripe the pears are.
Place each pear on a dessert plate.
Top each pear with 2 tablespoons reserved poaching liquid.
Garnish with orange rind curls and mint sprigs.