BarbryT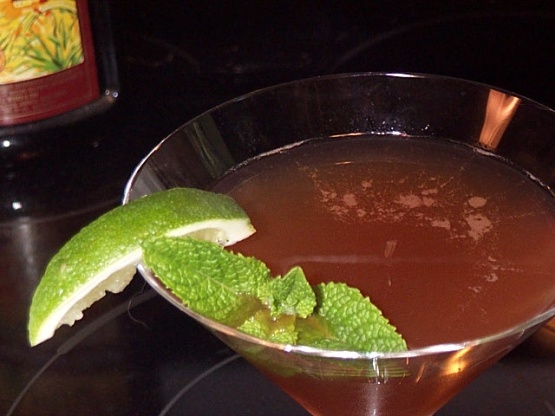 Like my mojito but with amber rum. Found this on an Austrailian sight. Made a little different then my version. DEPAZ Amber Rum is used in this.

looked up this recipe for my boyfriend as he loves mojitos and he was verry pleased with this recipe!!
Squeeze fresh lime wedges, place ingredients into a shaker -- shake 15 - 20 times.
To serve as a traditional mojito - empty entire contents into a tall, highball glass top with club soda if necessary.
Serve to impress - strain mojito into cold Martini glass - garnish with lime and/or mint leaf.