Annacia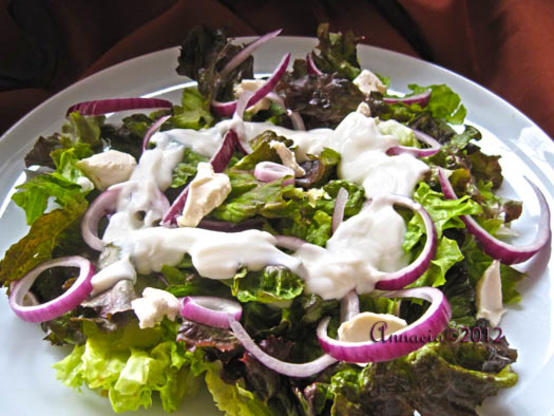 From "Can-Am Cooks" - recipes from firehalls all over the world! Posted for ZWT #6.

After heavy meat laden meals recently I really wanted, and needed, something light and refreshing. This hit the spot wonderfully :D. It's very quick to make up and the simple flavors of the ingredients were all complimentary to each other. Really lovely.
Combine tahini, lemon juice, yogurt, water, and garlic in a jar and shake well (can be made ahead and refrigerated).
Tear the lettuce into bite size pieces and top with red onion and feta and toss with dressing!