Middle Eastern Rice and Lentils
Annacia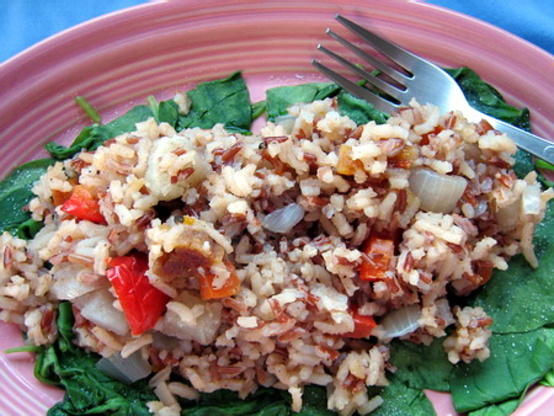 This protein rich dish will add a flavorful accent to broiled or grilled lamb chops or steaks. A combination of cinnamon, cumin, and cloves gives the dish a spicy Middle Eastern taste and aroma. Toss any cold leftovers with a mustard vinaigrette for an easy luncheon salad, or use it to make stuffed peppers!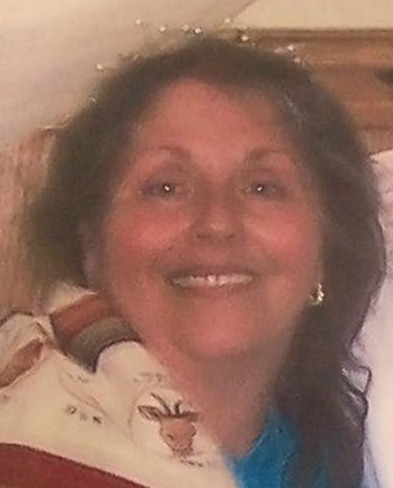 I doubled this recipe to take to a Middle Eastern themed dinner at my congregation. It was greeted with lots of lip-smacks and Mmmm, Mmmms. I happened to have some "one bite" mini potatoes on hand, so I used them in the dish for some novelty. In all, a very colorful, very flavorful dish. I think the spices and raisins were "spot on". Thank you for a great dinner Sharon123!
In a 3-quart saucepan, cook onion in oil till crisp-tender, about 5 to 10 minutes.
Add broth, rice, lentils, potato, carrot, raisins, and seasonings.
Cook until rice and lentils are almost tender, about 10 to 15 minutes.
Stir in the bell pepper and peas.
Cover and cook about 5-10 minutes more, or until the liquid is absorbed and the rice and lentils are tender.
Let stand 5 minutes before serving.
I sometimes use this rice to make stuffed peppers.
I put rice in peppers and pour canned spaghetti sauce (I usually add about 1/8 cup water to this) over, cover and bake about 45 to 60 minutes.
I also use leftover rice to make veggie burgers.
Enjoy!
For Vegetarian/Vegan do not use chicken broth.