Charmie777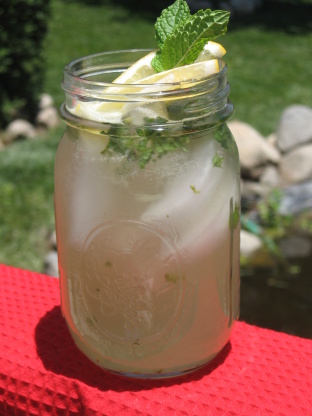 Very refreshing indeed! I too pulsed the sugar and mint in a food processor a few times. I also then heated the water and let the sugar/mint mix dissolve. I left the mint flakes in because I figure the longer they sit in the pitcher the more flavor they will give off. I made sure to let some in my glass and they settle at the bottom anyway so you don't really end up eating too many flakes, but they give it that different flavor. It almost even tastes like there is a bit of honey in it, I'm not sure if it was my lemons or something to do with heating it first..... Very good though!
Mash mint and sugar together.
Squeeze lemons.
Stir together.
Add water
Stir and pour over ice cubes in glass.