Charmie777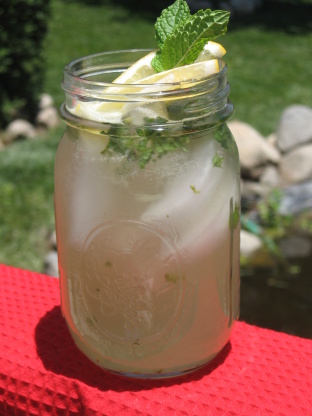 I made this lemon delight yesterday evening with one small change, I enjoyed it hot. Yesterday it was snowing (first of the year) and cold. While the lemon and mint sounded wonderful the ice didn't, lol. I jut the ingredients together and then heated a mug full in the micro. I must say that it was excellent and very comforting with the aromatic steam. I used some Splenda in it. Thanks so much for sharing this yummy drink :D.
Mash mint and sugar together.
Squeeze lemons.
Stir together.
Add water
Stir and pour over ice cubes in glass.