3 Reviews
I've seen this dish made numerous times, and the meat and okra are never made at the same time, meat is always made first or even in a seperate pot, (you'd get mushy okra if you did it at the same time,) then later added together. Other than that this is a good recipe. Oh and you can do this dish with beef also.
This tasted lovely! The lamb was so tender. My only complaint is that my okra started to break apart after the first hour of cooking, so by the second it was pretty much gone. We love okra, so it was fine for us, but if you didn't like okra as much, you might not like the texture. This made for a nice filling dinner. Thanks! Made for PAC Fall 2007.
I LOVED this! Admittedly, if you don't like okra, this is not your recipe. But if you do, give this a try for sure. I used very lean lamb and fresh okra (which I was very happy and surprised to find at this time of year). I did add just a bit of spice--some hot pepper. Thanks Mum!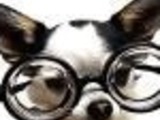 Middle Eastern Lamb and Okra Stew (Bamia Stew)