JustJanS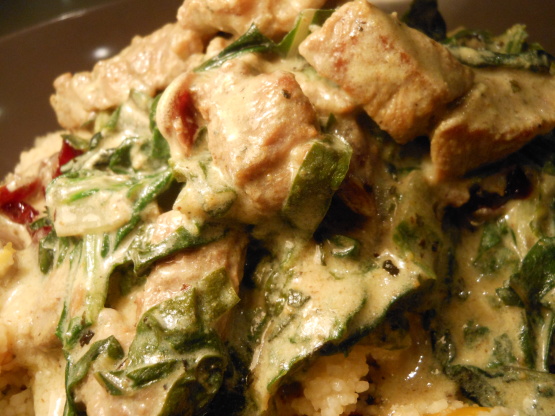 MMMMM, can you smell the aromas of this cooking, if not, it means that you are not cooking this, so get to it or you will miss out ;-)

This was such a great recipe-super fast and really tasty to boot! I used half the amount of lamb (shoulder chops we boned out) but all the sauce and a bit more silverbeet. Like Peggy, I seasoned my lamb well with salt and pepper. I'm not a fan of sultanas so used craisins instead. Why would get takeaways when you can throw this and the couscous together in minutes!
Trim meat of fat and sinew.
Slice across grain into long thin strips.
Heat oil.
Add 1 teaspoon ground cumin.
1 teaspoon ground corriander.
1 teaspoon dried mint leaves.
1/2 teaspoon turmeric.
Stir fry 1 minute.
Add meat and cook until browned.
Add spinach and cook 4 minutes.
Mix together cornflour, yoghurt and water and add to pan.
Add sultanas.
Let sauce thicken over heat.
Serve immediately with couscous.