Ms B.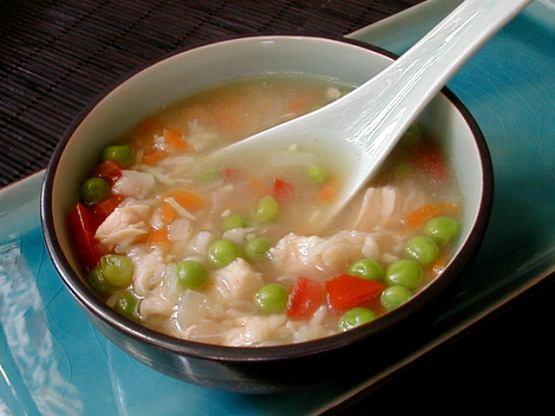 Optionally add peas, dill and lemon juice at the end (better!)

Top Review by ikono
This was a very good idea! What I did was I diced up 1 raw chicken breast, sauteed it in 1-2 tbsp oil with minced garlic, garlic salt, oregano and fresh rosemary. As the chicken finished up cooking I added the onion and carrot (not a celery fan) and sauteed it for a few more minutes. Then I added the broth, waited for it to boil and put in the rice. I put in a lot more cumin and pepper than the recipe called for. It turned out excellent!
Simmer the broth, onion, celery, carrot, garlic, cumin and cayenne (with raw rice, if using), for 10 minutes.
Add cooked rice (if using), the chicken, and the tomato and simmer 10 more minutes.