Diana 2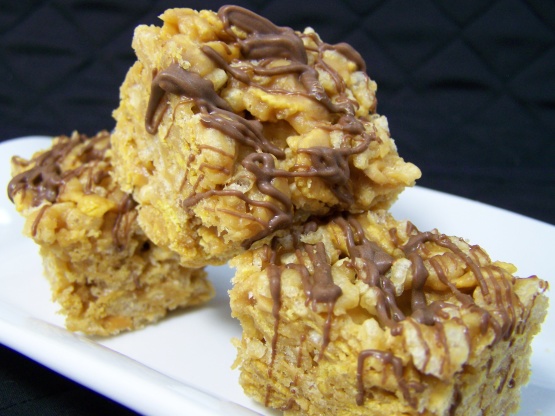 This is another very old recipe that is enjoyed not only by the children but the adults as well. While good anytime I like to prepare this for the children's holiday tray. Quick, easy and good.

These are so decandent. They're a snap to prepare and my hubby gave them rave reviews when I made them around Christmas time. I forgot to save the recipe in my cookbook. Thanks to Diana #2 for posting it as one of her "thank-you" recipes for the Kraft Hockeyville competition, it is back in my hands. Can't wait to surprise dh with a batch. Diana, the picture looks as good as these taste.
Mix peanut butter, syrup and brown sugar over low heat until melted and well dissolved.
Stir in the Cornflakes and Rice Krispies.
Press into a buttered 8x8 pan.
Cool, then slice into squares.