Microwaved Scalloped Potatoes and Carrots
Prep 10 mins
Cook 15 mins

A good one to make in summer when you don't want to use the oven but still feel like some hot vegetables.
Directions
In an 8-cup casserole dish place the butter and onion.
Microwave on High for 2-3 minutes, stirring once.
Add potato and carrot slices and stir to mix.
Sprinkle over the flour.
Microwave on high for 4 minutes, stirring once.
Add milk and continue to cook on Medium/High for 6-8 minutes, or until the vegetables are tender.
Sprinkle with cheese and cook for 2-4 mins, or until cheese melts.
Place under a hot grill (broil) until top is brown and bubbly. (I sometimes don't do this).
Note: You can stir in some chopped parsley if you like when you add the milk.
Reviews
Most Helpful
Since my oven is broken at the moment, I decided to give this dish a try. I wouldn't say I ended up with "scalloped" potatoes, but rather cooked potatoes, carrots, and onions with melted cheese on top and not really a "sauce". I think I would have gotten better results with the same ingredients if I used a skillet. Oh and you definitely have to put this dish in the broiler to melt the cheese.
These were really nice. I love using my microwave and now I found a great way to make my DH happy; he loved scalloped potatoes; adding carrots just enhances the taste; the first pic is kind of...I wanted to show how great they turn out when you finish them out in the toaster oven and they taste terrific. Thank you for sharing. I made these for Autralian/New Zealand Recipe Swap. Rita/Sage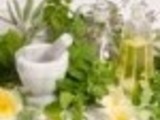 Jen, we really *loved* this. It's so simple to make and a fabulous kid pleaser. I don't like carrots so instead used two smallish sweet potatoes. The flour really does blend in well with the milk and it surprised me that there were no lumps! Thanks for a keeper!