Debbwl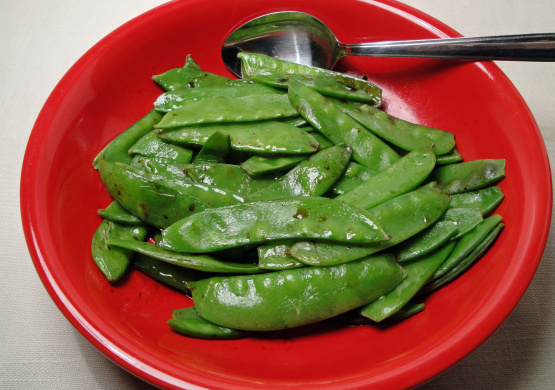 Snow peas need so little cooking, and I hate worrying about taking them off the stove in time when steaming, especially when I have guests over. I tried microwaving them tonight for the first time and think I'm on to something!
Place snow peas in covered casserole, or other microwave-safe dish.
Add soy sauce and sesame oil and toss to cover.
Microwave covered for 3-4 minutes (or until snow peas are tender crisp). If cooking fewer servings, start with 2 minutes.
Stir and serve.