Microwave Potatoes a La Helga
Boomette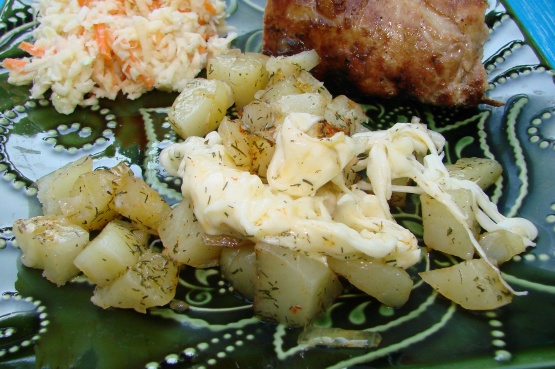 A fast recipe I found in an old school cookbook. I like to make this in the summer because it doesn't heat up the kitchen.
Cube potatoes into 1/2" chunks.
Melt butter on high for 30 seconds in a microwave safe dish (2L).
Add in onions and potatoes and toss to coat.
Sprinkle with salt, pepper dill and paprika.
Cover and microwave at full power 10-12 minutes or until tender.
Sprinkle with cheese. Cover and let stand 5 minutes or until cheese melts.