Ashley Cuoco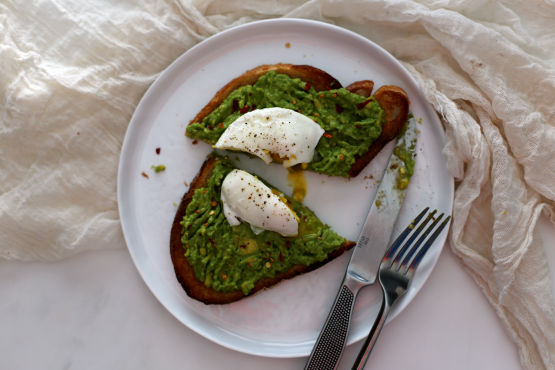 I have been poaching eggs in the microwave for many years. For me this is the best way to prepare poached eggs for 2. It is quick, easy and almost foolproof. Please make sure you use a toothpick to pierce the yolk before cooking or it will explode!

So you may want to mention what happens if you forget to pierce the yolk.......the egg explodes all over the microwave in millions of teeny tiny bits. Next time I will follow every step!
Add the water and white vinegar to a 6 ounce custard cup.
Break egg into cup, pierce egg yolk with toothpick, and cover dish loosely with plastic wrap.
Place in microwave and cook for 1 minute or until desired doneness.
You may need to experiment with cooking times based on the wattage of your microwave and taste preference.
Immediately remove egg from hot water with a slotted spoon as it will continue to cook.
Serve with salt and pepper to taste.