Microwave Poached Egg on Toast
ImPat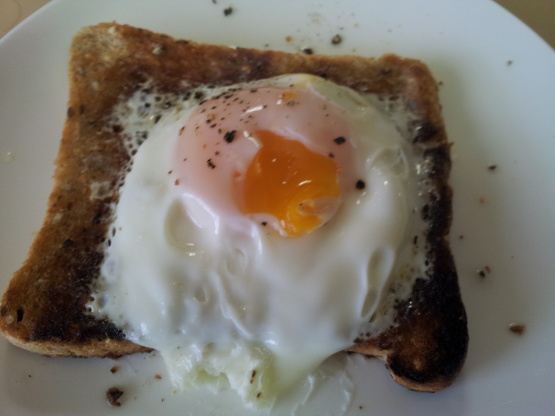 This recipe came with my very first microwave 20+ years ago. It makes an easy, quick, no mess breakfast.

Writing this down so I don't forget.......1 min 10 sec on 70% power.....nothing like having CRS....LOL....Came out perfect. I rarely eat breakfast, and I should....this was fast and little mess. Thank you so much for a great recipe!
Place the toast on a plate, butter it, flatten the middle down with the back of a fork.
Crack and carefully pour the egg into the flattened middle of the toast, not allowing it to spill over into the plate.
Prick the yolk quickly and carefully with the tines of the fork and bake in the microwave on a turntable for about 1 minute on 60-70% power, until the white is cooked through or desired doneness is achieved.