Diana 2
This is a great way to make peanut brittle. It is not too hard, and is more the texture of crackers. (Easier on the teeth!)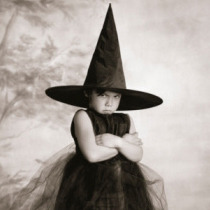 I've been making this exact recipe (found in a Pillsbury Christmas pamphlet) for about 15 years now, and it has never failed me. Hint: I put parchment paper on a cookie sheet, and keep them warm in the oven while I'm making the candy. This helps the brittle to spread thinner and more even. Update: This time I rolled the brittle between two sheets of parchment paper. This gave a very even brittle, as you can see in the picture. I'm not sure which way I like best, but it sure does taste *fantastic*.
Mix sugar and syrup; cook on high temperature for 4 minutes in microwave.
Stir in peanuts with a wooden spoon. Cook on high temperature for 4 minutes more.
Stir in butter and vanilla, and cook 2 minutes on high.
Take out of oven, and add soda. Stir until mixed well. Work quickly!
Pour on buttered cookie sheet. Spread as thin as possible.
Cool before breaking into pieces.