This recipe is so easy a child could make it - my daughter used to enjoy making this & added weird food coloring that would make a purist cringe! From "Aunty Pua's Keiki Cookbook".
1 cup water
1 cup sugar
1 cup mochiko sweet rice flour (rice flour)
1⁄2 teaspoon vanilla
2 drops red food coloring or 2 drops green food coloring
soybean flour (kinako)
vegetable oil, to grease pan
Directions
Mix together all ingredients except kinako using an electric mixer.
Mix only until batter is smooth, do not over mix.
Spray pan with non-stick vegetable oil spray or oil lightly with vegetable oil.
Pour batter into the pan & cover with plastic wrap.
Microwave on high for 5 minutes; if your microwave does not rotate, turn pan after 2 minutes.
Carefully remove the plastic wrap, allowing the steam to escape away from you.
Cool.
Cut into 12 pieces using a plastic knife.
Place some kinako on some plastic wrap and roll mochi in it.
Note: cooking time may have to be adjusted, depending on your microwave.
Mochi is done when center is firm.
Most Helpful
My daughter has made this several times now. She uses cornstarch instead of the kinako to dust the mochi after she has cut it into pieces. She loves to cut it into tiny pieces and add to her ice cream as a topping. Thanks for posting. :-)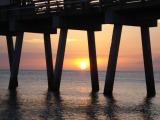 yum. We never had mochi but we loved it.
This was very easy but I didn't have the soybean flour and I didn't know if I should keep this out on the counter or put it in the fridge when I was done. I would like to try it next time with more flavor.