Microwave Corn in Butter Sauce
lazyme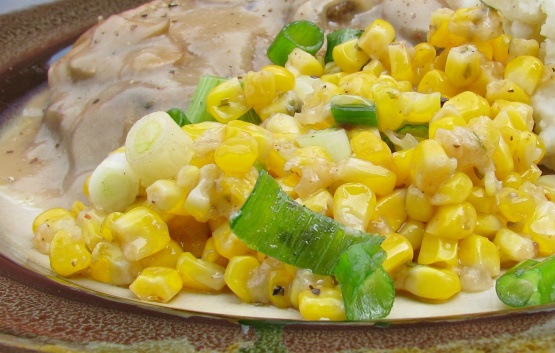 This recipe will serve about 3 people, I most always double all amounts and cook for 11-12 minutes --- give this a try using fresh cooked corn off the cob or well drained canned corn niblets may also be used :)

How on earth do these few, extra ingredients to this corn make it so incredible? I was skeptical about using fennel and infusing this corn w/ a licorice taste, but this recipe is much more sophisticated than 'licorice'. This is quite simply a HUGE surprise to the tastebuds.
In a 1-1/2-quart microwave-safe casserole dish, combine all ingredients; cover with a lid.
Microwave on high for 6-7 minutes or until corn is tender and sauce is bubbling, stirring 2 or 3 times.