Microwave Chocolate Mug Brownie
Dine & Dish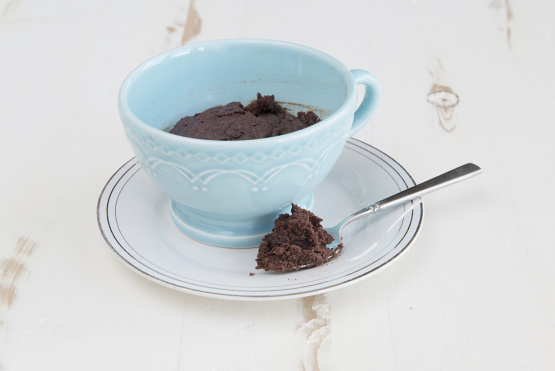 This makes a delicious brownie for one in about a minute. I used a 1500 watt microwave. 60 seconds makes a molten center brownie. 75 seconds make a uniformly done brownie. Careful not to overcook.
This is 5 stars with these corrections: switch the water out for milk and decrease the sugar & flour to 2T each instead of 4T.
In a 12 oz coffee mug, add water, butter, vanilla and dash of salt. Whisk well.
Add cocoa powder, whisk well. Add sugar, whisk well. Add flour, whisk well.
Microwave for 60 to 90 seconds. Center should be slightly molten. Careful not to overcook.
Enjoy with a spoon. Careful brownie will be hot.