3 Reviews
This is so easy! I usually try to wing this in the oven, but this was done really fast. I used hazel nuts and it turned out great. I am using them in a salad with cranberries and blue cheese. Umm!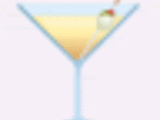 Well that was a disaster!!!! Looking good, then burned, not only the pecans, but the bottom of the container, way less time than done. I didn't see the notes to reduce the heat...won't use this again.
I've been making microwaved candied/sugared nuts about 5-6 times so far and I like this recipe because Demeiza's notes actually explained how to make the nuts crystallized sugared ones and not just candied. I didn't have any orange juice so I just used water and they turned out perfect. Her notes said to decrease the power level which I did - to level 6. My microwave is 1000 watts and I cooked them for 10 minutes, stopping the twice the last 3 minutes to stir.
Microwave Candied Nuts