This is a recipe my Mom used to make for Christmas gift giving. You can use any kind of nuts you want. It is particularly good with pecans or cashews. Make sure to do some peanuts this way as well, use blanched peanuts so you dont have the skins collecting the candied mixture in the bottom of the dish. You can make separate batches of different nuts, then mix them together after they have cooled. It is very important to use unsalted nuts. If there is any salt your mixture will not candy properly. These were done in a 600 watt microwave. With a higher wattage oven you will likely have to cook these at about 5 or 6 for the power level. As all microwaves cook differently it is a good idea to start with a batch of peanuts. If your sugar mixture starts to brown rather than crystalize you may have some salt in the nuts or the power level is too high. When cooked at the correct power level these nuts will have a lovely white crystalized coating on them. These taste so good it is worth the effort to figure out what power level works for your microwave.
1⁄4 cup orange juice
1 cup white sugar
2 cups nuts (UNSALTED)
Directions
Mix all ingredients in a microwave safe dish, a 9" or 10" pan works well.
Cook on high power in a 600 watt microwave oven for 6 minutes.
Stir & continue cooking another 8 to 10 minutes until sugar crystalizes.
Spread out on cookie sheet to cool.
Store in airtight container.
Reviews
Most Helpful
This is so easy! I usually try to wing this in the oven, but this was done really fast. I used hazel nuts and it turned out great. I am using them in a salad with cranberries and blue cheese. Umm!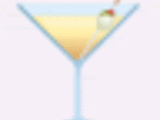 Well that was a disaster!!!! Looking good, then burned, not only the pecans, but the bottom of the container, way less time than done. I didn't see the notes to reduce the heat...won't use this again.
I've been making microwaved candied/sugared nuts about 5-6 times so far and I like this recipe because Demeiza's notes actually explained how to make the nuts crystallized sugared ones and not just candied. I didn't have any orange juice so I just used water and they turned out perfect. Her notes said to decrease the power level which I did - to level 6. My microwave is 1000 watts and I cooked them for 10 minutes, stopping the twice the last 3 minutes to stir.