Microwave Broccoli and Rice
Boomette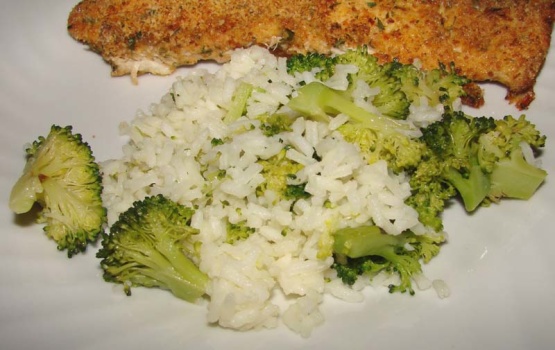 Tasty broccoli and rice side dish made in the microwave.

I like how quickly this side dish comes together. I agree with the previous review that it does need something else...maybe a dash of lemon juice or something to perk it up. I would make this again, thanks for the recipe.
In a bowl, combine the water, rice, butter, bouillon and pepper.
Top with broccoli florets.
Cover and microwave on high for 2 1/2 to 3 minutes or until broccoli is tender.
Let stand for 5 minutes.
Stir before serving.