Microwave Bread & Butter Pickles
Ambervim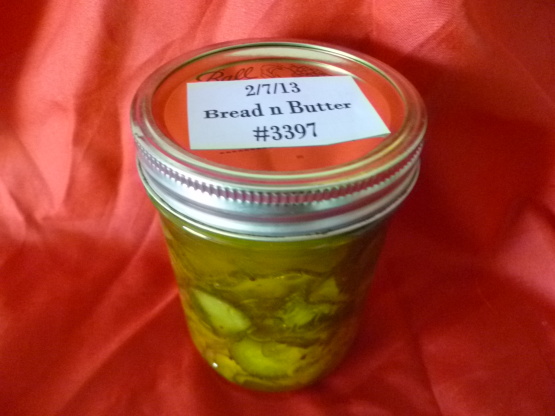 My mom just gave me this recipe so I haven't tried it but she said the pickles are delicious. Microwave Bread & Butter Pickles

Hubby has made these three times. We grew our own pickling cucumbers this year and we all love these. They are so easy to make. We have made them with sugar and splenda. We liked them both ways. We also made them once with less sugar and enjoyed them like that too. Great versatile recipe.
Mix all in a 2 quart bowl (microwavable) and microwave on High 8 to 9 minutes, stirring twice during cooking time.
Cukes will be crisp, onions translucent.
My mom has a small microwave that is not very powerful so she had to microwave hers a little longer.