Mickie's Devil's Food Cookies
Pumpkie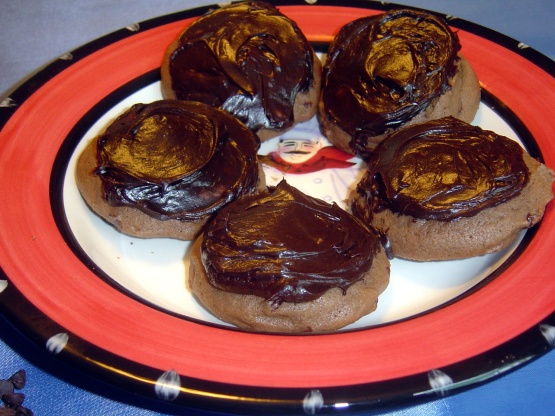 my girls both loved these frosted chocolate cookies. I've been making them for years. The original recipe came from an old Farm Journal magazine and my mom passed it on to me.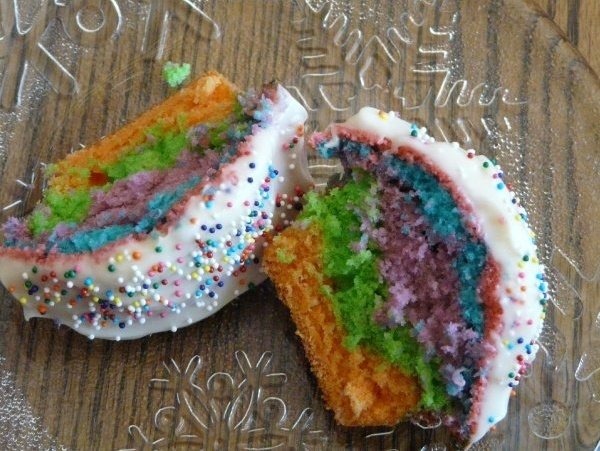 Wow fabulous, fabulous, fabulos! This is such a simple recipe, comes together in no time and tastes great. I being a chocoholic added in the mini chips but skipped the nut due to allergies. These not only taste great with the frosting but also without especially warm! Thanks for another keeper.
Sift together flour, baking soda and salt.
Cream together butter and sugar.
Add egg; beat well.
Blend in vanilla and cooled chocolate.
Add dry ingredients alternately with the sour cream to chocolate mixture.
Stir in walnuts and mini chocolate chips if you're a real chocoholic.
Drop by heaping teaspoonfuls, about 2" apart, on greased baking sheets.
Bake 350°F oven 10 minutes or until no imprint remains when lightly touched with finger.
Remove to racks and cool.
Frost with chocolate icing of your choice.