katia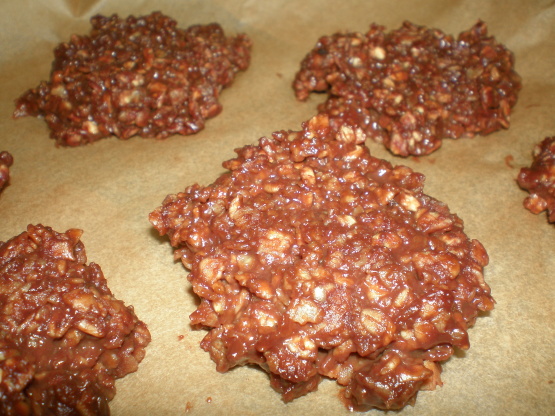 This is also a huge hit recipe of my family's. People down South have rarely ever tried these delicious goodies but that just makes them even more anxious for when we make batches of them at Christmas-time!

This recipe has been around since the seventies ,we use to make them in home economics class and as the other people said real butter and whole milk is the orginal recipe way better flavor!
Mix and bring to a boil the sugar, cocoa, milk, and butter.
Cool slightly, add vanilla, peanut butter, and oatmeal. Mix well.
Drop by spoonfuls onto wax paper and let cool a couple of hours.
Enjoy!