Michelle's Peanut Butter Chocolate Chip Cookies
flower7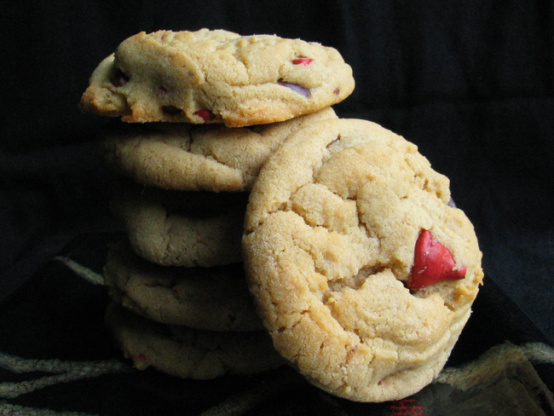 Delicious peanut butter cookies that I added chocolate chip cookies to.

These were easy and good. Made them for my daughters play date and all the kids enjoyed them. Even my husband kept sneaking his hand in the container. A cake kinda of cookie. Made some without the chocolate chips.
Pre-heat oven to 350.
Cream butter, peanut butter and all sugars.
Add egg, vanilla and mix well.
In a separate bowl, combine dry ingredients, then blend slowly into the peanut butter mixture.
Shape into balls (you can use your tablespoon), roll into sugar and place on cookie sheets and flatten slightly with glass bottom.
Bake for about 10 minutes or until cookies are set. Do not let them brown.