Mia Bamia Arabic Lamb and Okra Stew
David04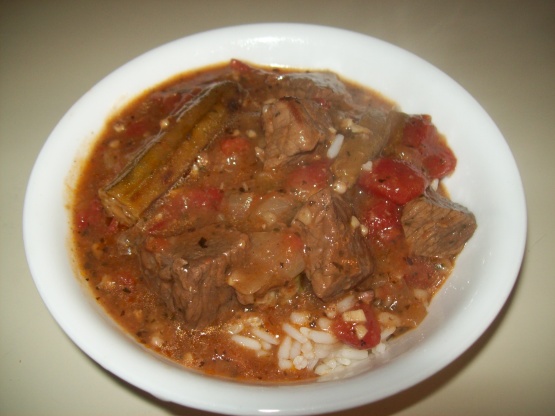 We had a whole bunch of fresh Okra and needed some recipes to use it with. So, I found this one.
Wash okra and trim okra, and pat dry.
Sprinkle with oil and place in broiler and lightly brown the okra.
Sauté the onions, garlic, lamb meat, and spices in olive oil, stirring regularly, until meat is browned.
Add water and salt, then stir, bring to boil.
Cover, lower heat and slow cook until meat is tender.
Add browned okra, chopped tomatoes and ½ cup fresh cilantro.
Mix well, cover and cook until okra is tender.