Mexican Tortilla Appetizers
Bergy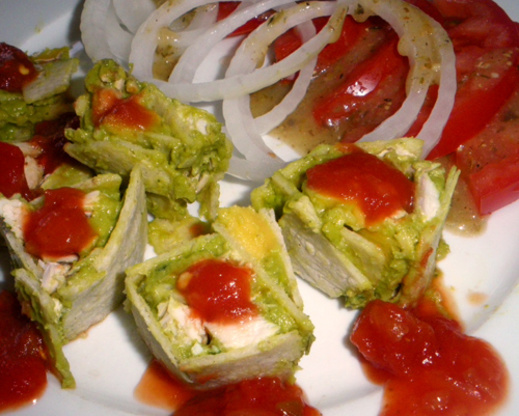 Very easy to do. Great for potlucks. Takes 2 additional hours prep time for setting.
Spoon dip over each tortilla (equally) using all the dip.
Spread dip all the way to edges.
Sprinkle 1/4 the chicken over each tortilla.
Roll up each tortilla.
Place on plate seam side down.
Cover with wrap and refrigerate for at least 2 hours.
Cut each roll into 6 slices.
Serve with salsa.