Mexican-Style Tilapia - Easy & Low Fat
Bergy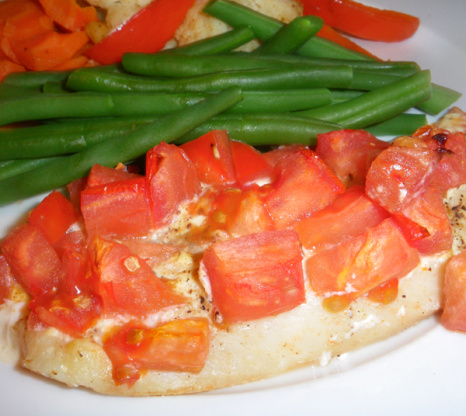 Tilapia is a mild, sweet-tasting fish that lends itself to all kinds of flavors. It's a good substitute for flounder and orange roughy. Enjoy this Mexican-style tilapia dish with sweet corn and rice.

This was a real crowd-pleaser! I made the following "personal touches":
I used fire roasted tomatoes and added 1tsp Tajin Classic Seasoning (chili/lime salt) on the fillets. I also substituted a can of Bush's Grillin' Beans - Black Bean Fiesta flavor for the black beans, and used Knorr Mexican Rice and a bag of frozen southwestern style corn for the side dish. YUM! Tons of flavor in a low-fat, healthy meal!
Preheat oven to 400 degrees.
Lay tilapia fillets in a baking dish.
Sprinkle cumin and black pepper over fish.
Add canned tomatoes, and sprinkle cheese on top.
Bake for 20-25 minutes.
Serve with rice, sweet corn and black beans.