Mexican-Style Fruit Salad
ChefLee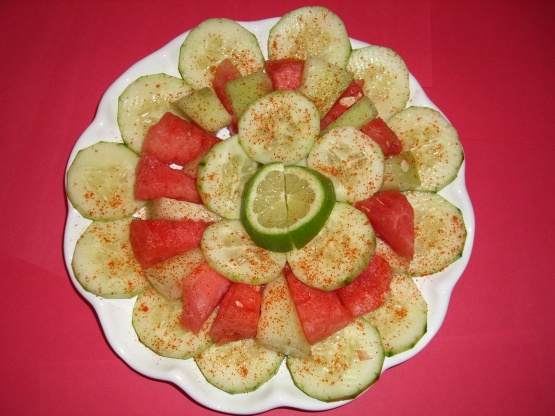 This is a refreshing change from a plain old fruit salad or fruit tray. This goes wonderfully with Mexican food.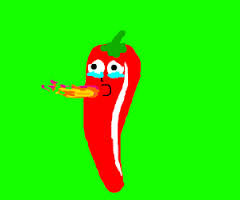 Wow! This is delicious and refreshing with a little kick!! I loved this and I am gonna serve it at my Cinco de Mayo celebration!! My store was out of cantaloupe and it was still good! I don't think I will ever eat melons without the lime juice and cayenne now, thanks!!!!!!
Take the melons and cut them into slices, remove the rind. Slice the cuke into thickish slices.
Dip each slice in the lime juice.
Place on a serving tray.
Sprinkle with the cayenne pepper (or the chili powder for the faint of heart).
Sprinkle with a little salt, if desired.
Chill until ready to serve.