Mexican Style Fruit Salad
COOKGIRl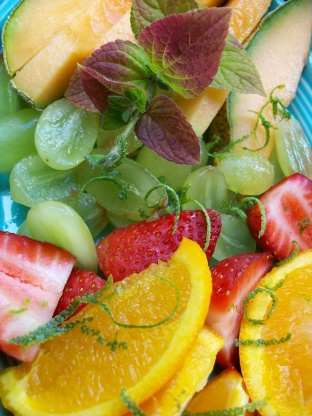 A nice change of pace between Mexican Courses. If watermelon isn't around use honeydew.

This is a marvelous melon salad. Simple tastes and easy to prepare. It has a nice balance of lime, mint and sugar. I used cantaloupe, watermelon and honeydew with the lime and mint. I substituted agave syrup instead of sugar. Awesome!
Toss together all ingredients and chill for 1 hour.
Stir gently and serve.