lazyme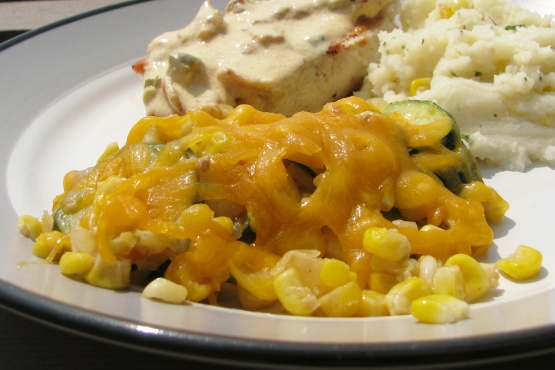 Another recipe from the 1981 Southern Living Cook Book.
Melt butter ina large skillet.
Add squash, onion, and garlic; saute about 8 minutes or until squash is crisp-tender.
Stir in corn and chiles; spoon inot a 1 quart casserole.
Top with cheese.
Bake, uncovered at 350 degrees for 10 minutes or until cheese is melted.