Parsley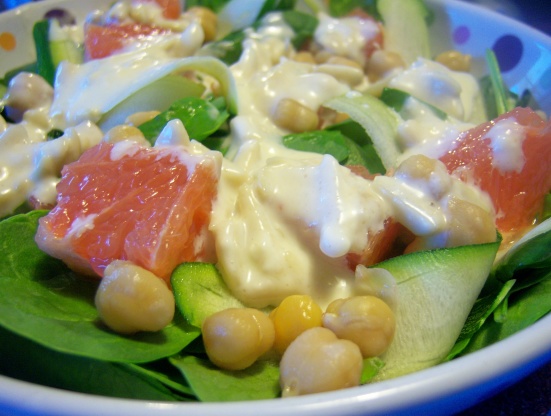 This is different and refreshing. I took it out of one of my cookbooks title Company's coming Greatest Hits: Mexican.

For ZWT 5 the Dining Daredevils. This is a really nice combination. I like the idea of having the grapefruit with the zucchini and chickpeas. I used a creamy salad dressing for this, which was low fat. Really good.
Tear spinach leaves or leave whole and place in large bowl. Add grapefruit, garbanzo beans and zucchini.
Lime Dressing: Mix salad dressing, lime juice and sugar in small bowl. Stir. Pour over salad. Toss gently to coat.
Add pine nuts. Toss.