teresas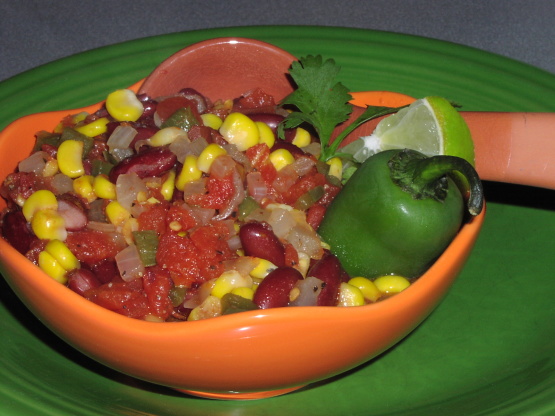 A delicious mexican side dish -no meat-no fat low in carbs -high in fiber and nutrients.

Delicious! We plan to try this as a soup with pork sausage or chicken added. Could also put vermicelli in to thicken it up and keep it meatless. Thanks!
In a large skillet-heat oil and saute fresh jalapeno with onion,cook till soft-add rest of ingredients and simmer 30 minute.