teresas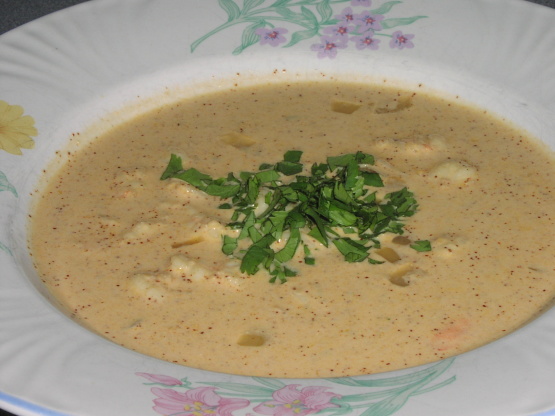 From Taste of Home's Cooking for 2, Fall 2005.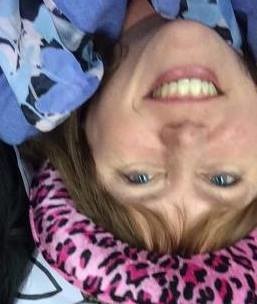 Top Review by AmyZoe
This is the recipe of the year. I don't make things twice, but I wish I doubled this recipe at the very least. It was gone in less than a day. I used evaporated milk instead of whipping cream and put a ton of cilantro in the soup because I love it. I also used smaller shrimp instead of cutting up larger shrimp. I found this recipe in Taste of Home Award Winning Recipes 2010. Thank you for posting!!!
In a large saucepan, saute onion and garlic in oil until tender.
Stir in flour until blended.
Stir in the water, cream, chili powder, bouillon, cumin, and coriander; bring to a boil.
Reduce heat; cover and simmer for 5 minutes.
Cut shrimp into bite sized pieces; add to soup.
Simmer 5 minutes longer or until shrimp turn pink.
Gradually stir 1/2 cup hot soup into sour cream; return all to pan, stirring constantly.
Heat through (do not boil).
Garnish with fresh cilantro and cubed avocado, if desired.