kwilloby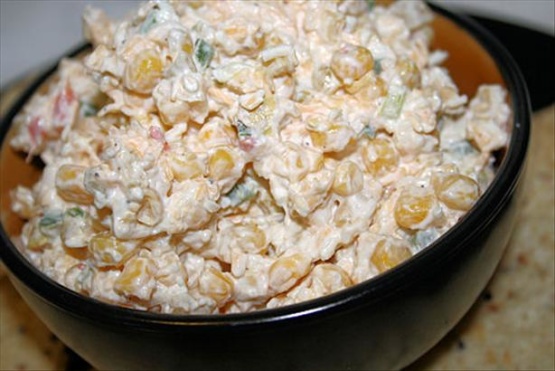 A delicious dip! A cheesy treat with great texture. We make this all the time. It only takes <10 minutes total and can be easily halved. For 2 adults, halving the recipe is plenty for several servings each. For extra "BAM!" add some green chilis.
HOW EASY IS THIS :-).
After cubing the cream cheese, mix all ingredients in large microwave-safe bowl and nuke until melted, stirring occasionally.
Great served hot or cold, out of the fridge.