Rita1652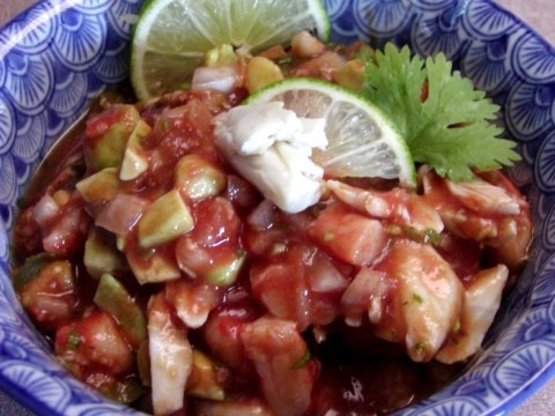 how perfect for cinco de mayo! from this month's gourmet magazine.

Love this recipe. Fresh with a bit if a bite. Thanks for posting. It will be that go to appetizer when you want something special.
Stir together Clamato juice, ketchup, lime juice, hot sauce, salt, onion, and cilantro in a large bowl, then gently stir in avocado, crabmeat, and shrimp. Spoon into 6-or 8-ounce glasses or cups.