These are always a big hit when taken to parties, cookouts, or to just eat anytime.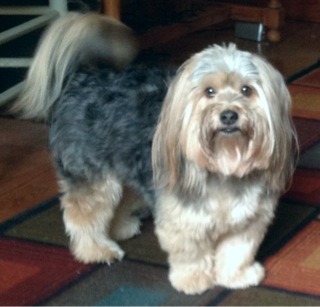 Halved the recipe, used fat free cream cheese and low fat sour cream. Had an avocado that had to be used, so I sliced it thin and placed on top of cream cheese mixture topped with grated cheese. This is so easy. The only reason I give it 3 stars is because it is very salty. The avocado helps to dilute the salt taste and the addition of tomatoes would probably help even more. Although it probably couldn't be cut into pieces. (too messy for appetizers) I like this recipe but will need to find recipes for the ranch dip and fiesta dip (or come up with a spice mix that will work) so that I can cut the amount of salt. Thanks for posting Debbie.
Combine cream cheese, sour cream, and dip mixes.
Spread on shells, sprinkle with cheese, roll up.
Cut into 1"pieces.
Can be served with salsa.