3 Reviews
Delicious! I absolutely love rice bowls and this one did not disappoint. It was very flavorful due to the spice amounts used. The chipotle powder is a really unique flavor and I really enjoyed it. I used brown rice and served the rice bowl with sour cream, shredded cheese, tortilla chips and flour tortilla. Yum! Made for ZWT8 Mexico/Tex-Mex/SW regions. Gracias.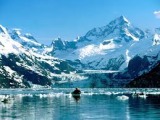 Ay Caramba is right! The BEST Mexican dish I have had in a long time. This is a must try and beyond easy. In fact it is so good I plan to eat it for breakfast and lunch too I think. The only change I made was to add a 1/2 tsp of cumin to it as well.

Fabulous!!! Made it to my best of 2011 cookbook. Instead of the suggested seasonings I seasoned the chicken with 1/4 packet of hot taco seasoning. I added hot peppers to the saute mix and used HOT Rotel. Topped with fat free sour cream and cheese, and fresh cilantro. Made with brown rice and used no chips or tortillas so relatively healthy one dish meal.

Mexican Rice Bowl With Chicken