Pamela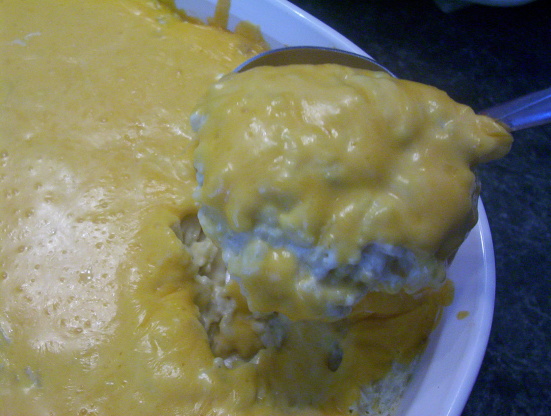 Southern Living; this is atypical. More creamy, cheesy than spicy tomatoey. I serve it with my sloppy-gloppy chicken enchiladas.

Simply the best. Very rich and creamy. The cheeses make this incredible but the cumin is really the star of this dish. Deserves more than 5-stars in my opinion. My family loved it as well. Thanks for a most delicious recipe.
Mix together first 8 ingredients.
Spoon mixture into a greased 1 1/2 quart baking dish.
Bake uncovered at 325 degrees for 20 minutes.
Top with cheese.
Bake an additional 5 minutes.