luvmybge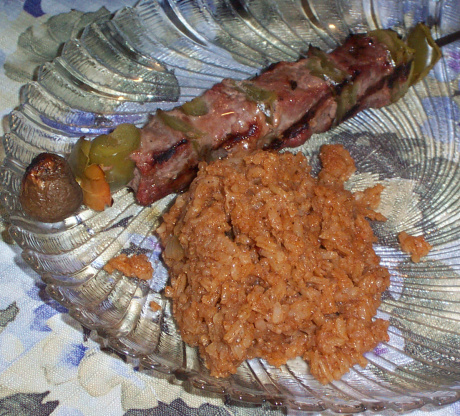 this was good but the broth flavor was very predominate. We actually threw everything in the rice cooker and it came out well! We also added some peas and corn. Thanks!
Heat oil in a large over medium heat and add rice. Cook, stirring constantly, until puffed and golden. While rice is cooking, sprinkle with salt and cumin.
Stir in onions and cook until tender.
Stir in tomato sauce and broth; bring to a boil.
Reduce heat to low, cover and simmer for 20-25 minutes. Don't lift the lid or stir while its cooking. Fluff with fork.