Susie D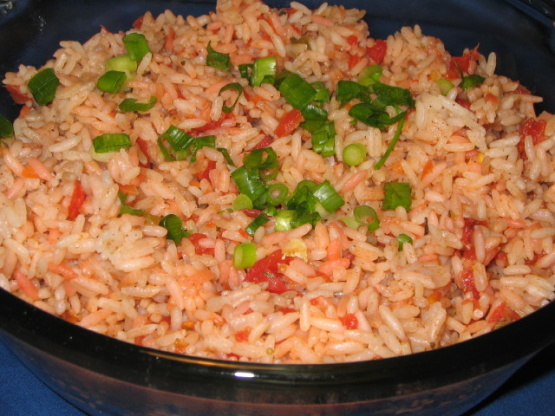 This is a great, spicy rice. The tomato boullion and cumin are the keys. If you leave them out you'll have tomatoes added to rice. Blech! When I'm not in a spicy mood I exchange the Rotel for regular canned tomatoes and use only half of a 14.5 oz. can with juice.

This was pretty good. I didn't have any tomato bullion, so I put some tomato paste in the water, brought it to a boil, and once it was mixed well, I poured in the rest of the ingredients. I also used the whole can of Rotel.
Combine all ingredients together, cover and bring to boil over medium-high.
heat.
Turn heat down to medium-low and simmer until water is soaked up and rice is.
tender, approximately 20 minutes.