3 Reviews
Nice recipe. A little salty for our liking, so I would use no salt tomato sauce next time to see if that helped. I used Red Snapper which was very meaty and good. I also wish the peppers were a little more crisp, so I would add them toward the end. Made for PHOTO TAG.

I usually don't like to review recipes where I have made a lot of substitutions but, this is a 5 star recipe no matter what. First my substitutions: 4 jalapenos for the guero's, 2 tablespoons tomato paste (from the tube) with 1/2 cup of water for the tomato sauce, and 1/3 cup lime juice for the 1/2 cup orange juice. Everything else was as written. I used red snapper and sprinkled some queso fresco over the top. Thanks Lauralie41 for posting. Muy Bueno!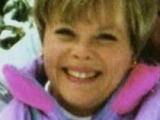 Wow!Excellent recipe! I just loved it! But I made a few changes. So, I didn't use orange juice and I use instead whine wine from the marinade!I just loved tha tomato - caper taste! Terrific! It's a keeper. Thanks Lori!

Mexican Red Snapper Veracruz