Mexican Prune-Chipotle Pork
ChefLee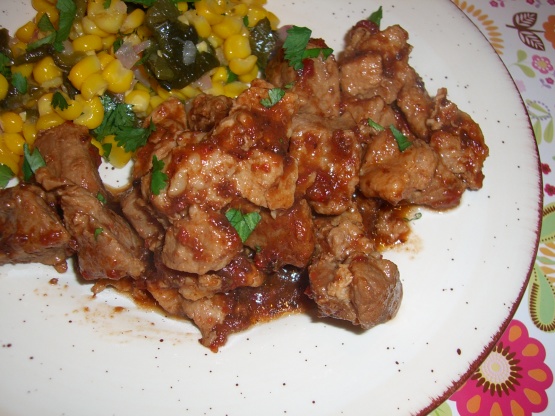 Easy to make and tasty too.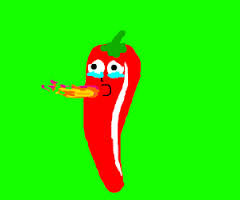 These are yummy and spicy carnitas! I really love the sauce that this creates, a wonderful deep-colored and balanced one! It is not sweet but it has a rich flavor. I used 4 chipotles out of the can and a bit of the sauce. This was just the right amount of spicy, not too hot but there was good heat to this dish. I used 5 roma tomatoes and I added salt. I love the low temp. roast on these (305 degrees F), it made the meat nice and tender. I used boneless pork stew meat and it was very lean and not fatty and next time, I would actually do a fattier piece of meat for even better flavor and tenderness!! I roasted my pork in a dutch oven with the lid on and after adding the sauce, I roasted for 30 more minutes and then the sauce was good and hot and bubbly. Served this with recipe#245554 and it paired wonderfully with it!!Thanks for the recipe Mexi-Rosie!!
Prehat oven to 150°C (convert to °F).
Sear the meat on all sides on a pan in the hot oil.
Place on a baking dish in the oven for one hour.
Process rest of the ingredients in the blender, strain, and pour over the meat.
Continue cooking in oven until meat isdone and sauce is bubbly.