MsSally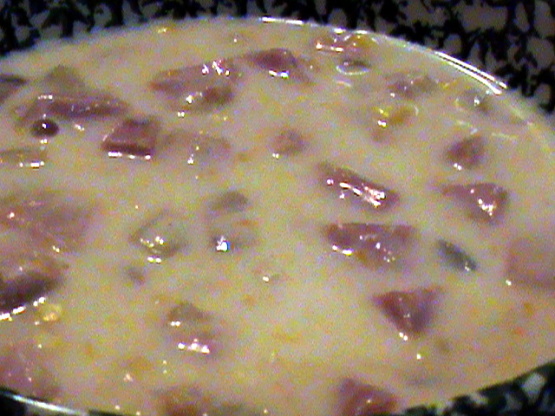 The original was found in the Gooseberry Patch Country Quick & Easy cookbook, but this version is how a friend tweaked it just a tad. It is soooo good! Hint: It only makes six servings if you're willing to share. Four servings is more like it.
Mix all ingredients in a 5 qt pan.
Place over medium heat, stirring often, for 15-20 minutes until hot and cheese is melted.